Our September issue contains three blackjack reports: the first covers the Las Vegas Downtown Grand and Plaza casinos (by Stu D. Hoss); the second on the Las Vegas Cromwell casino (by KC Brooks); and the third report covers four casinos located in Kansas City (by JPC). (You'll find where the better blackjack games are located in these reports.) Paul Wilson also visited and reports on the two casinos in Las Vegas that offer a 3-2 blackjack game (one of them is very good). Blackjack pro Nicholas Colon pulls no punches when he discusses the psychology of playing advantage blackjack, an important point that every "wanna be" card counter needs to read and understand. Most blackjack playing decisions are obvious but some are not; in my article I cover those non-intuitive playing decisions and explains why it's important you make these plays. Ariande wrote a thought-provoking article on the psychological and statistical anomalies so "you don't go wrong" when you gamble in a casino. Multi-Strike Video Poker is fun to play and Jerry "Stickman" reviews the game and the strategies for playing it. In this month's Casino Answerman column, John Grochowski answers questions dealing with several deuces wild video poker games (bet you didn't know there is a difference in playing strategy); what to look for if you want to play a video blackjack game; and a Mississippi Stud Poker strategy question.
Michele Guzzinati, who is our BJI European contributor, emailed me this report on the following casinos that she recently visited:
Casino Sanremo (Sanremo - Italy): Free entry, six blackjack tables, minimum bet 10 euros, and maximum bet 250 euros. Rules: six decks, dealer stands on soft 17, double down on every card, double after splitting, no surrender.

Enjoy the issue,
Henry Tamburin
Editor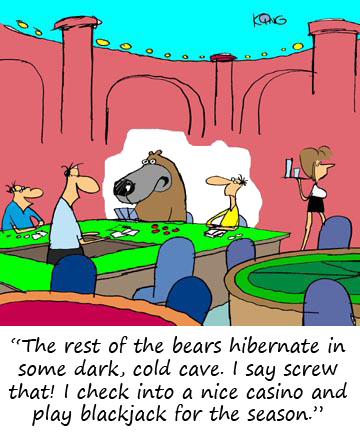 Copyright ©2017, Jerry King, www.jerryking.com. All rights reserved.
If you come across an unfamiliar blackjack term in one of our articles or reports, see our Blackjack Glossary: www.bjinsider.com/questions_glossary.shtml.
Did you know we have all past newsletter issues available in our archives, with online search?
BJI Search:
www.bjinsider.com/newsletter.shtml#search
E-mail subscribers can also read each month's issue online at our web site.
This month I'm going to shamelessly plug an article written about me by BJI contributing writer Mark Gruetze. The article appeared in his Pittsburg Trib "Player's Advantage" column. To read it, click here.
---
PRODUCT OF THE MONTH
VIDEO POKER FOR WINNERS TRAINING SOFTWARE

This software will teach you how to win playing video poker. It's the same software I use when I teach video poker classes. The CD comes preloaded with all the popular video poker games (Jacks or Better, Double Bonus, Deuces Wild, etc.) plus you can practice playing Multi-Strike, Super Times Pay, Spin Poker, Multi-Line games, and more. Learn the right playing strategies while you play at home. Click here for details.
---
Blackjack Counter+Expert
for Android and iPhone

Contains all features from Mentor, Counter and Expert
in one App for Android and iPhone!
Play Blackjack with advanced casino options AND learn to count cards at the same time! Blackjack Expert teaches you card counting techniques while playing against the computer, or using one its many training modes. This is a professional blackjack training package, containing everything you need to go from beginner to seasoned card counting expert.
Blackjack Expert is a game simulator and testing tool combined in one easy-to-use program. As you play blackjack, your decisions are tested: actions, index plays, bet sizes, and insurance. The software is packed with advanced features for mastering every aspect of Blackjack card counting. Whether you're just looking for a great Blackjack game or looking to learn card counting techniques, Blackjack Expert is the fastest way to improve your game. Card Counting can give you a statistical edge over the casino.
Blackjack Expert contains all of the powerful blackjack training features and drills our users have come to enjoy and expect in our products. The user interface has been greatly enhanced and simplified to leverage the great features of the Android and iPhone, making mastering card counting strategies on the go even easier!